Our daily lives consists of interactions with others plus conversations within ourselves about who we are, what we value and how that governs the actions  we choose. Emotions influence us and shape what we think and how we act. The way we engage with others affects how they respond and listen to us. Kindness is the WD40© of human relationships. Click To Tweet
Nancy Elizabeth Wallace wrote and illustrated The Kindness Quilt  it uses our love for quilts to help readers see how individual acts of kindness can blanket a classroom, school and community to yield increased acceptance, tolerance and happiness. When kindness becomes a group endeavor, the benefits multiply.
In the story, the teacher proposes that students commit to performing acts of kindness. When they complete the project they share their experiences in a "do-and-draw-and-share Kindness Project." The children do a variety of deeds and when they gather their reports one child exclaims that it looks like a quilt block. As the kindnesses increase their "quilt" grows larger. It outgrows the classroom bulletin board and expands to the hall. Soon other classes join and " the kindness kept growing and growing and growing."
Readers will certainly get the point that kindness begets kindness.
Click To Tweet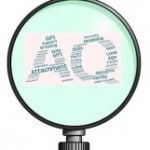 Adoption-attuned (AQ) Lens: Most of us learned that the best way to have a friend is to be a friend. The Kindness Quilt shows readers how "being" a friend can look as well as how it can multiply. Adopted children benefit from the guidance of family, teachers, etc on how to resist any adoption-connected negativity which they experience. Kindness is certainly an important habit for them to include in their "tool box" of social skills.
The quilt also serves as a multi-layered metaphor for creating beauty from diverse pieces. Variations in color, size, texture, etc., ENHANCES the design. This is a healthy and reassuring message for our kids.
Each Kindness a Jane Addams Award Book by Jacqueline Woodson, also was named a 2013 Coretta Scott King Honor Book. This is truly an exceptional book. As I read it goose bumps shivered my arms. E.B. Lewis captured the deep emotion of the story in dreamy water color. The illustrations juxtapose both beauty and heartache because they reveal the children's lack of kindness, their unwelcoming cold shoulder and judgmental rejection of the new girl.
One might think this replays the classic story line of the challenge that every "new" kid faces. But it is exceeds that think-how-the-shunned-kid-feels meme as the children rebuff her repeated efforts to break into their circle. Instead, it asks the reader to imagine being the child who chose unkindness, who joined the taunting, who derided and jeered.
After the teacher uses a pebble-dropped-in-water to demonstrate how one act ripples in an ever-widening circle, Chloe undergoes a change of heart. She wants to include the outcast girl. She anticipates making amends, only to discover, it is too late. 
The book ends with the words, Chloe "watched the water ripple as the sun set through the maples and the chance of a kindness with Maya became more and more forever gone." The final illustration shows Chloe in a lush, lovely pond side spot. The beauty contrasts with Chloe's uncomfortable realization that it is too late to make amends for her ugly treatment of Maya. The reader feels the weight of that understanding. There is no and-she became-Maya's-best-friend easy answer.
The message is clear. Sometimes, do overs are not possible. Some mistakes and lost opportunities cannot be corrected. Our choices matter. Click To TweetPowerful. True. Important. This book merits every award it won.
(Memories of the classic story The Hundred Dresses  by Eleanor Estes illustrated by Louis Slobodkin popped to mind, because it deals with a similar story line. Each Kindness makes its point with eloquent brevity and contemporary, visually appealing illustrations.)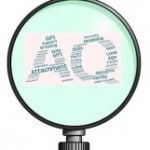 Adoption-attuned (AQ) Lens: Our kids certainly understand, in a very personal way that choices have permanent consequences. This book can easily open conversations about the decisions made by their birth parents. (Not in terms of a cruelty done to them but with an intent to help kids understand that adoption was in no way their fault but rather is a decision made by adults for very adult reasons.)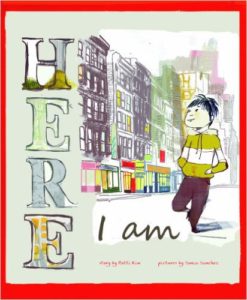 Here I Am by Patti Kim and illustrated by Sonia Sánchez is a wordless book yet it tells a complex story of one boy's immigration, and struggle to make America his home. Because it relies on the reader's imagination to supply the text, it becomes uniquely personal while remaining a universal story as well.
As a wordless book, the success of the story relies on the quality of the artwork. Sánchez's complex illustrations succeed. They capture the many emotions and struggles which the boy faces. The story begins with the boy peering  out an airplane window. This is not the face of an excited child thrilled to be flying the skies to an anticipated destination. Sadness paints his face.
Subsequent illustrations depict signs with random letters. Their message remains gibberish to eyes unfamiliar with English. We follow the boy through his days as he confronts, confusion, loneliness, fear, sadness and isolation. Until he finds a seed which becomes a talisman for possibility, for hope and positivity.Eventually, the sed brings him friendship and a feeling of belonging. In the final illustration, the boy imagines that he sees the words "Here I am." Now he not only can recognize and read the English words, he realizes that he belongs.
As part of the backmatter of the book, the author includes comments that explain the back story which motivated her to write "Here I Am." With her family, she immigrated to the U.S. from Korea. with her family. This is her personal narrative but it is also more global than that. She writes, "If you are an immigrant or maybe just facing something new and different in your life, I hope my story helps you see that you're not alone."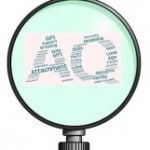 Adoption-attuned (AQ) Lens: Although this story originates from the author's personal experience immigrating to this country with her family, it still has the potential to click with kids who were adopted transculturally or transracially. The emotions and the child's journey learning to cope with being moved to an entirely new life, culture, country and language will resonate with many adoptees. Most adoptees can identify with the struggle to "fit" in a new space–family, school, community or, country.

The Peace Book by Todd Parr illustrated in his signature cartoon style that features a diverse characters showcases the many faces of peace in action. It opens with "Peace is making new friends." This highlights one of the most fundamental ways children can be peacemakers: by reaching out and befriending others. When kids stretch to include not only those similar to them but also those who are different, they build relationship bridges and we all benefit from this attitude.
Todd defines peace in many ways, e.g., as environmental respect, as musical, linguistic, and artistic diversity, as sharing of resources so that everyone has a home and cares for their community. Peace is the ability to dream and the freedom to pursue those dreams. This message supports us all. As we teach children to appreciate everyone's talents and, to validate the needs of all, we all rise to a higher standard of thoughtfulness, kindness, and consideration. This benefits all of us.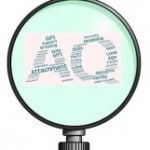 Adoption-attuned (AQ) Lens: Peace is a fruit of kindness. Click To Tweet Parr includes many aspects of peace. Some focus on externals and others on internal experience.  Both of these angles can lead to conversations about how adoption influences, enriches, and challenges adoptees' lives. Discussions can then digress to ways in which our children can help themselves nurture inner peace as well as peace in their outer world.
In an earlier post on this blog, I focused on the importance of empathy which goes hand in hand with kindness. (For some practical strategies for nurturing empathy in children, read my review  for GIFT Family Services: "Unselfie: Why Empathetic Kids Succeed in Our All-About-Me World )