I loved climbing trees as a child, that exhilarating, terrifying race to the top. I can still remember the thrill of reaching hand over hand until I found myself high in the canopy of leaves. The world appeared smaller, less intimidating. Hidden from sight, ensconced in a private world, my imagination soared. To this day heights both fascinate and intimidate me.
So, when I came across Sky Dancers written by Connie Ann Kirk and illustrated by Christy Hale, I was particularly intrigued. It tells the story of a young Native American boy's family tradition as steel workers on some of New York's largest, tallest and most famous constructions. It is a fictional piece based on history.  The boy's family represents many Mohawk tribe members who actually worked the high steel in the early years of the twentieth century.
The story opens with John Cloud trying to talk himself into climbing a tree beyond where his fear holds him in place. He thinks about his dad, who at that very moment was walking the girders of a Manhattan sky scraper building it higher and higher into the sky.  John replays memories of his grandfather's tales of his own time as a sky walker.
The boy wonders if he'll ever be as brave and strong as his dad and grandfather. He also wonders if his grandfather will ever fulfill his promise to bring him into the city and actually see his dad on the job. When that day finally comes, John is overawed with pride.
This is a sweet story of inter-generational links that bond families together. Click To Tweet It offers a welcome window onto an ethnic group that tends to be under served in children's literature. The story is a refreshing break from the typical themes we see associated with Native Americans: riding horses, hunting, etc. And, it is not an "issues" book. On the contrary, it depicts these Americans as normal families who do the typical things all families do: love on another, share family stories, go to work, etc.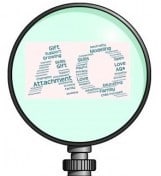 Adoption-attuned Lens:  This story easily lends itself to discussions of generational family patterns which could include both those of the birth and adoptive families. Each has value, attraction and contributes to making the child who he is and who he will choose to become.
Sky Dancers prods us to ponder the way we overcome our fears, grow our skills and develop mastery. One of the cultural memes about the Native Americans historical role in the high steel construction industry attributes their skill to their having a special aptitude. Some people feel that categorizing their bravery and skill as an unearned "gift" that comes to them effortlessly diminishes the personal fortitude and persistence it takes to overcome instinctive fear and perform in dangerous conditions. Sky Dancers offers an easy path to discussions about talent, perseverance and achievement and how each contributes to one's success.
What Is #DiverseKidLit?
Diverse Children's Books is a book-sharing meme designed to promote the reading and writing of children's books that feature diverse characters. This community embraces all kinds of diversity including (and certainly not limited to) diverse, inclusive, multicultural, and global books for children of all backgrounds.
We encourage everyone who shares to support this blogging community by visiting and leaving comments for at least three others. Please also consider following the hosts on at least one of their social media outlets. Spread the word using #diversekidlit and/or adding our button to your site and your diverse posts.
We hope this community serves as a resource for parents, teachers, librarians, publishers, and authors! Our next linkup will be Saturday, October 7th and the first Saturday of each month.
Upcoming Theme
Our theme for October (7th) will be #ownvoices. The #ownvoices hashtag was created to draw attention to diverse authors and illustrators who are creating books that honor their own heritage and experiences. Please share your favorite titles or authors / illustrators with us!
Most Clicked Post from Last Time
The most-clicked post from the previous #diversekidlit was one I am sure we all could use: 19 Multicultural Children's Books teaching Kindness & Empathy. This fabulous collection of picture books covers a wide range of cultures and topics including issues around immigration, acceptance, jealousy, and more. Thanks for sharing, Svenja!
#DiverseKidLit is Hosted by:
Becky @ Franticmommmy
Blog / Twitter / Facebook / Pinterest / Instagram
Carolina @ La Clase de Sra. DuFault
Blog / Twitter / Facebook / Google+
Gauri @ Kitaab World
an online bookstore for South Asian children's books, toys and games
Blog / Twitter / Facebook / Pinterest / Instagram
Gayle Swift, Author of ABC, Adoption & Me
Blog / Twitter / Facebook / Google+
Jane @ Rain City Librarian
Blog / Twitter / Instagram
Marjorie @ Mirrors Windows Doors
Blog / Twitter / Facebook / Pinterest
Mia @ Pragmatic Mom
Blog / Twitter / Facebook / Pinterest / Instagram
Myra @ Gathering Books
Blog / Twitter / Facebook
Shoumi Sen, Author of Toddler Diaries
Blog / Twitter / Facebook
Want to be notified when the next #diversekidlit linkup goes live? Click here to join the mailing list. Interested in joining as a host or an occasional co-host? Contact katie at thelogonauts.com.
(Never participated in a linkup before? Please click here for a more detailed step-by-step.)
Get #DiverseKidLit Recommendations on Pinterest!
Our Pinterest board highlights a wide range of amazing posts and resources for Diverse Children's Books. Please consider following the board for even more great books!
Share Your Link