The cover of A Dark, Dark Cave by Eric Hoffman and illustrated by Corey R. Tabor features two smiling children aiming flashlight beams into the shadows.  The title page illustration shifts the mood slightly. It shows the gaping mouth of a tunnel entrance shrouded in darkness. Readers will wonder what will happen next. Will the children face danger? The next page-turn reveals the children and their trusty dog aiming a flashlight into the abyss. Will they respond with excitement or fear when braving the darkness? Will they choose to enter the cave? 
Yes! An adventure of sight, sound and emotion begins as they explore. They cautiously, bravely continue and encounter a variety of surprises–bats, lizards, sparkling crystals. Until …
Until a brilliant shaft of light pierces the dark and reveals their father looming overhead, admonishing them to pipe down because the baby is sleeping. Readers discover that the children's adventure  was imaginary play.
Tabor's illustrations serve the story well as he deftly captures the children's emotions in each vignette–wonder, hesitation, excitement, fear-a gamut of feelings hint at the children's experience. This book offers a great way of talking about the mixture of courage and caution that kids need as they explore their world, stretch their skills and dare to try something new. The line between excitement is narrow. Kids need both emotions in  healthy measure.
Imaginative play serves children well as it allows them to try on behavior and skills, to imagine themselves as brave and daring, as defeating fears and feeling powerful.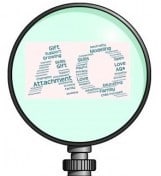 Adoption-attuned Lens Use this story to discuss the need for courage in facing the scary moments of life. This is an especially important message for adoptees who must confront the reality of some big grief and loss issues which resulted from their adoptions. Parents can start the conversation by asking kids to tell them a story of the kinds of things they imagine might occur on a"cave" exploration of their. Children may volunteer some adopted-connected elements. Gently, follow their lead if they do. If they avoid the adoption connection, pose a question like, "What if you discovered your birth mom there?"
Always let your child's response guide you. If they open up, great; if they resist, do not push it. Ask a second, neutral question and let the conversation flow from there.