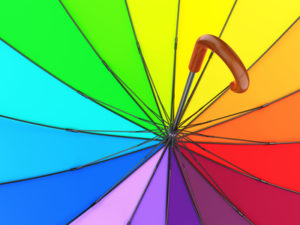 Marisol rhymes with parasol which conjures images of brilliant sunshine. Marisol McDonald, the charming heroine of this series delivers a similar warm and sunny lift. She delights in her quixotic and colorful approach to life. She exudes confidence which provides her an umbrella of security to carry her through her days. The series, written in both English and Spanish by Monica Brown and illustrated by Sara Palacios highlights the adventures of Marisol. She has a rich ethnic ancestry (Peruvian-Scottish-American) and a penchant for quirkiness which makes for an interesting, colorful and, fun perspective. Most of us–whether we're a child or an adult–admire spunk and the ability to be comfy in our own skin. Still, the struggle to find acceptance and to fit in is real, especially for kids. A spunky, self-assured character like Marisol delights and serves as a model for what is possible. Click To Tweet Confident people attract our attention. We want to be with them and be like them. Marisol is quirky diversity personified!
The third, and newest book in the series is,  Marisol McDonald and the Monster , debuted in July 2016 and finds Marisol  confronting a nightly visit by a monster under her bed!
Because most kids have had a similar experience at least once, young readers will easily identify with her situation. Marisol tries to be brave and to dismiss the nightly encounter as a figment of her imagination but… try as she might, the monster continues to bother her. In typical Marisol fashion, she takes action.
She fashions a monster of her own, one that is real and–since she created it herself, it is not scary at all. Except her efforts prove unsuccessful. The monster and its nightly bump, bump, bump persists. Marisol is determined not to let the monster win. To learn how Marisol defeats the him get yourself a copy!*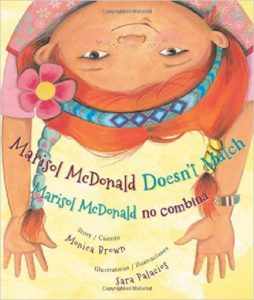 Sara Palacios won a Pura Belpré Illustrator Award Honor for her drawings in Marisol McDonald Doesn't Match the first book in the series. Her energetic illustrations brings Marisol's quirky approach to life in a way that enchants readers and showcases the beauty of "not matching." Whether it is her physical characteristics (carrot-colored hair and brown skin,) her kooky fashion choices or, unusual food concoctions, Marisol's unique approach is appealing. Even her dog doesn't "match." He's got one brown eye and one blue eye and a most unusual name: Kitty!
Even Marisol is tempted by the desire to blend in. She briefly attempts conformity. Everyone misses the bright spark that Marisol usually contributes and all are relieved when the real Marisol returns. This story provides a wonderful model for kids who all too often surrender themselves to a… Click To Tweet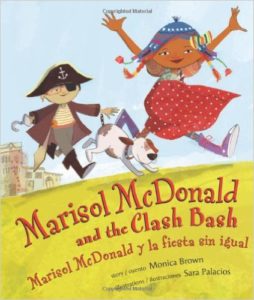 Marisol McDonald and the Clash Bash is the second collaboration between Monica Brown and Sara Palacios. The two previous books revealed that Marisol is one self-assured and unique young lady. It's no surprise then, that when it comes to celebrating her birthday, the event is far from ordinary. Only one "theme" suits Marisol: a "clash bash!" Her party is a melange of ideas and her guests' costumes embody variety and personality. Creativity reigns and all have wonderful fun. Inspired by Marisol's quirky "mix and match" approach, they "borrow" parts of one another's outfits freely without worrying if it should be for only a boy or girl. There's no jeering, judging or snubbing as they celebrate. They're just having fun, fun, fun!
The story includes a wonderful use of contemporary technology which helps Marisol celebrate her birthday with her Peruvian Abuelita.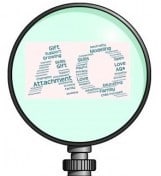 Adoption-attuned Lens: Throughout the illustrations in all three books there are elements of Marisol's rich ethnic heritage: llamas, chullos (the traditional knit hat,) Peruvian textiles. All blend in a colorful and rich celebration of cultural diversity. Highlighting these signposts of culture can easily lead to conversations about the ways an adoptive family honors all the different aspects of culture of the family–birth and adoptive. Marisol clearly values all aspects of her racially diverse family, her multi-ethnic heritage, and her two languages! Often, adoptive families don't "match." This series raises the topic in a non-threatening way, making it approachable and easy to address.
These stories can also open dialog about the urge to fit in and conform, what it costs and how to cope. Since the need to be comfortable with self and to fit in is often complicated for adoptees, these stories can offer a non-threatening pathway for discussions. They can look through the third person perspective of Marisol and or the first person of the reader–if they're receptive to that direct approach.
*I received a review copy of Marisol and the Monster from the publisher in exchange for an unbiased review. The opinions stated are my own. I purchased the other two books included in this review.
Our theme for this #DiverseKidLit is books in a series. Series books are great for hooking readers, because there's another book after you finish the first one! Share your favorite book series featuring diverse characters. (As always, the theme is only a suggestion. Diverse posts on alternate topics are always welcome.)
What Is #DiverseKidLit?
Diverse Children's Books is a book-sharing meme designed to promote the reading and writing of children's books that feature diverse characters. This community embraces all kinds of diversity including (and certainly not limited to) diverse, inclusive, multicultural, and global books for children of all backgrounds.
We encourage everyone who shares to support this blogging community by visiting and leaving comments for at least three others. Please also consider following the hosts on at least one of their social media outlets. Spread the word using #diversekidlit and/or adding our button to your site and your diverse posts.
 We hope this community serves as a resource for parents, teachers, librarians, publishers, and authors! Our next linkup will be Sat., August 5th. We will host one linkup per month (on the first Saturday) for the summer months.
Our theme for the current month is books in a series. Series books are great for hooking readers, because there's another book after you finish the first one! Themes are a suggestion only; all diverse book posts are welcome. If you're interested, you can start planning now …
Upcoming Theme  Our theme for August (5th) will be socioeconomic diversity. What are your favorite books for honoring characters and families who come from somewhere other than the 1% or even the upper/middle classes? We look forward to seeing your choices!
Most Clicked Post from Last Time: was this incredible resource from Colours to Us: 50 Picture Books about Mixed-Race Families. Wow!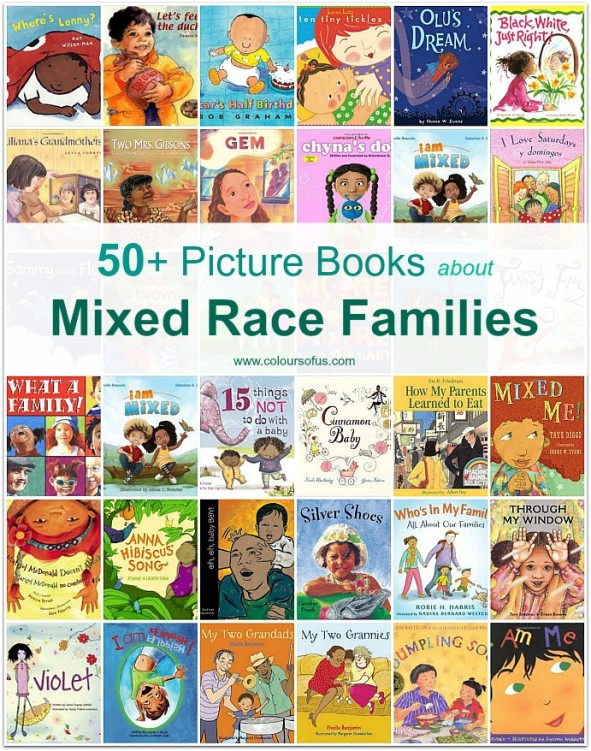 #DiverseKidLit is Hosted by:
Be notified when the next #diversekidlit linkup goes live. Click here to join the mailing list.
Interested in joining as host or occasional co-host? Contact katie at thelogonauts.com
(Never participated in a linkup before? Please click here for a more detailed step-by-step.)
Get
#DiverseKidLit
Recommendations on Pinterest!
Our Pinterest board highlights amazing posts and resources for Diverse Children's Books. Consider following the board for even more great books!

Share Your Link Below