Americans celebrate many beloved holidays  During February we mark Valentine's Day, President's Day, and Groundhog Day.  Jewish people celebrate an additional holiday, Tu B'Shevat, "The New Year of the Trees or "the Birthday of the Trees." In 2017,  Tu B'Shevat is observed from sundown on Feb. 10 to sundown on Feb. 11. 
Happy Birthday, Tree: A Tu B'Shevat Story by Madelyn Rosenberg and illustrated by Jana Christy,  is a charming book centered on "The Birthday of the Trees."                                                                                                                                                                                                                                                          While resting in the branches of her favorite tree,  Joni a little girl living in Israel, ponders how to help celebrate it's "birthday." She struggles to find the perfect gift gor her tree.
Lightbulb moment– water, trees need water!
She carefully waters her tree. Although she knows her tree requires water she feels like she wants to give it more. Another idea pops into her mind. Decorations! After she adds them, the tree looks festive but Joni is still not satisfied.
What else does a tree need? Knowing how much she enjoys her own friends, Joni decides her tree needs a companion. She enrolls friends and families to help her. They plant a new tree and she presents it with the perfect gift. Joni promises to care for it well and to "… be good to the trees of the world."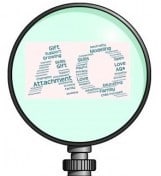 Adoption-attuned Lens: This story can jump-start many  conversations, for example, that kids can be problem solvers and can awaken adults to take action. This is important to all kids. Adoptees particularly benefit from experiencing competency and acting as agents of their own choices.
The idea to celebrate an obscure holiday might trigger an adoptee's interest in observing a holiday tradition from their birth culture. Even if they resist the idea of celebrating the event publicly, kids may enjoy learning about it. At the very least the suggestion conveys an interest in and a valuation of their birth culture. That type of validation is vital to adoptees.