In their sequel to Goodnight, Goodnight, Construction Site, author Sherri Duskey Rinker and illustrator Tom Lictenheld return readers to the world of big building and heavy construction machinery. Kids love the roar and power of these immense machines. They imagine themselves behind the wheel and delight in the idea of controlling so much power. This sense of agency energizes them.
Dawn rises over the construction site. A medley of heavy-duty trucks gather, ready to get to work. Although no human characters grace the pages of Mighty, Mighty Construction Site, the cast of vehicular characters is diverse. They've got a huge job to accomplish: erect a skyscraper. But it cannot rise unless they work in unison. Each one is integral to the success of their venture. Bulldozers cannot accomplish it alone, nor can the mighty excavator or cement mixer. Only a team working cooperatively can create it.
This interdependence serves as a great metaphor for the benefits of diversity in people. The activities of our daily lives also depend on team work, draws on the unique skills sets of many people and requires the effort of many who work together for common goals. Teamwork and diversity expands capability and possibility.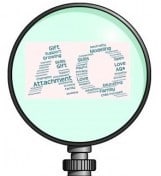 Adoption-attuned Lens: This story line can easily lead to discussions of diversity within families, classrooms, communities or countries. With a little sleight of mouth, parents might ask kids to speak about some of the "big things" in their lives which required the contribution of many people to accomplish. Perhaps they will mention their adoption. If you sense the moment is workable, ask them directly if they can draw similarities between adoption and how it required the cooperative effort of many individuals.
As always, allow children to decide if they wish to discuss it or not. Never force "Big Conversations." However, be frequently openings possibilities or dropping conversation seeds, parents can remind children that adoption is a welcome and important topic for discussion. In the absence of this confident awareness, most kids will infer that adoption is a taboo subject. Thus they will wrestle–unsupported and alone–with big concepts, tough questions and painful realities which are a part of life as adoptees.

.

Our theme for #DiverseKidLit in March is the Changing Seasons. Please consider sharing diverse books and resources that support love and families. (As always, the theme is only a suggestion. Diverse posts on alternate topics are always welcome.)
What Is #DiverseKidLit? Diverse Children's Books is a book-sharing meme designed to promote the reading and writing of children's books that feature diverse characters. This community embraces all kinds of diversity including (and certainly not limited to) diverse, inclusive, multicultural, and global books for children of all backgrounds.
We encourage everyone who shares to support this blogging community by visiting and leaving comments for at least three others. Please also consider following the hosts on at least one of their social media outlets. Spread the word using #diversekidlit and/or adding our button to your site and your diverse posts.
Upcoming Theme
March 4th and 18th: Changing Seasons. As we eagerly await the beginning of Spring in the Northern Hemisphere and Autumn in the Southern, let's share favorite books and resources on the seasons.
Most Clicked Post from Last Time
The most-clicked post from the previous #diversekidlit is Beth's great roundup of Diverse Novels in Verse, part 2.
(You can catch up on part 1 here.) Novels in verse are an incredible and accessible way for kids to get to know a character inside and out. You will find some new favorites!
#DiverseKidLit is Hosted by:
Gayle Swift, Author of ABC, Adoption & Me Blog / Twitter / Facebook / Google+
Jane @ Rain City Librarian Blog / Twitter / Instagram
http://wp.me/p4vGHg-N2