Adoptive parents know the frustration of waiting for something that has become nearly all-consuming. Waiting allowed us time to prepare emotionally, physically and financially, to become educated for parenting in general as well as  for the unique demands of adoptive parenting in particular.
Once the long-awaited placement referral happens we immerse ourselves in the day-to-day hubbub of family life. As we struggle to balance the demands of family, work, community and church, time becomes singularly precious. We forget how hard it was/is to wait.
One of the gifts our children provide is the opportunity to see the beauty in the ordinary, the miraculous in the mundane. Children operate in the present moment. They want to enjoy it before they race to the next activity on our parental agenda. Tardiness–an adult construct–is irrelevant to them.
Wait by Antoinette Portis offers a gentle invitation to stop and smell the proverbial roses. At the child's insistence, they pause. The mom gets a chance to appreciate what she would otherwise blindly bypass as she bustles along. Young readers will enjoy scrutinizing the illustrations for hidden treasures. Parents will be reminded to appreciate the world around us but also the enthusiasm and wonder which our children exude. It is a treat to reconnect to that part of ourselves.
AQ Lens: Adopted children bear an additional "waiting" burden compared to their non-adopted peers. They must figure out when and how they will incorporate their biological connections into their lives. Depending upon the degree of openness of their adoption, this task may exist more in the present than in the future. But, to a degree, the full flowering of their triangulated family ties will not come until adulthood. It is beneficial to our children and ourselves to develop the ability to be both full of anticipation and at peace with waiting.
In the meantime, we can remain mindful of the challenge and the gift of waiting. Sometimes it is we who must wait and sometimes it is our children!
Zen Ties written and illustrated by  John J. Muth introduces the reader to a  panda aptly named Still Water. A gentle giant, Still Water "runs deep and calm" and makes a reassuring, if unexpected friend. His words are wise and often spoken in haiku form.
Muth write with subtle humor and uses word play to add layers to his stories, e.g., when Still Water welcomes his nephew at the train station, he calls out, "Hi, Koo!" Still Water introduces Koo to the neighborhood children and engages them in imaginative play. When one confesses that he's anxious about an upcoming spelling bee, the bear provides the best distraction:  helping out the neighborhood grump, Miss Whitaker.
Time passes quickly. Instead of focusing on his worries, Michael and the other children immerse themselves in drawing, cooking and otherwise cheering up Mrs. Whitaker. They find satisfaction in their accomplishments. In the process she becomes a true friend who then helps Michael prepare for the spelling bee.
AQ Lens: Adoptees shoulder a lot of questions about what it means to walk through life as an adoptee. They wait to assemble the complete picture as parents dole out pieces of their "story" in age appropriate increments.
There is great value in helping kids cope with the mystery and challenge of this task by nurturing their sense of capability and meaning. Just like Koo encouraged the children to engage with their neighbor, parents can encourage their child's willingness to "help." Sometimes this assistance increases the work instead of lessening it. However, it is by doing that children learn and experience the pleasure of contributing to the family.
The challenge for parents is to "wait" for their children's learning curves to work through the inept stage until they arrive at the point where their efforts actually.  Encouraging this burgeoning capability benefits everyone, Admittedly, it isn't easy for parent or child to wait until mastery has replaced the struggling beginner stage.
Waiting
is an early picture book written and illustrated by Kevin Henkes. A variety of toys rest on a windowsill. Each awaits something different. As the story unfolds, each finally receives their wish. While they wait they spend their time observing the world around them. During that period of waiting, they appreciate many wonderful things. The pastel illustrations drawn with colored pencils and watercolor exude a dreamy quality that strike a complimentary note to the text.
Young readers will enjoy perusing the illustrations for elements that might normally go unnoticed. Each of the toys finds something to appreciate. Their eclectic interests help children to see and value things that might not immediately come to their mind. As with the other two books reviewed in this post, Waiting depicts a strategy that concentrates on appreciating the present even while anticipating the events of the future.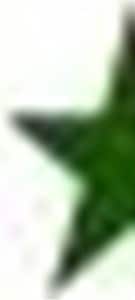 AQ Lens: Beyond the other insights offered by the two previous books, Waiting includes a unique story thread: one of the toys is a Russian nesting-type doll in the shape of a cat. The reader is asked to predict what the cat is awaiting. Nothing seems obvious. She does not appear to be waiting for any of the same things as the other toys. Finally, the illustration reveals the little cats inside. This offers an easy segue to talk about pregnancy, birth and adoption and how both the expectant mother and the adoptive parents spent their time waiting for the child to arrive. Always allow your child's maturity and comfort level to guide your conversation. Create an atmosphere of approachability , openness and acceptance.