The Thinking Book  by Sandol Stoddard Warburg, connected with me in a visceral way I had not anticipated. The story unfolds through two voices–parent and child. The adult's words, in bold font, are straight forward, brief, e.g.,  "Good Morning," and, "Time-to-get-upright-now." The tone is no-nonsense and a response is clearly expected from the child.
The novelty of this book is that it immerses the reader in the child's thoughts. As events are happening. His lack of response is not defiance or rudeness; it results from his being completely engaged in his own inner world.
The reader sees how the boy's thoughts leap-frog from one idea to another. The outer world cannot intrude because  he's so totally engaged by his own thoughts. (At least for the moment!)
Those of us who spend time on the internet have experienced a similar journey from one attention-grabbing link to another.
This book cast me back to times when I sat through Individual Education Plan meetings to help tailor school expectations to an ADHD student's learning style. In my opinion, it captured the thought processes of attention-challenged kiddos. My daughter who teaches second grade made the identical observation, "I wish I could share this with every teacher instructing kids with an ADHD or ADD diagnosis or parents  who are raising them. It could help everyone."
This gem of a book has the potential to build bridges of understanding and empathy. More importantly, it might help people appreciate the potential gift of this child's ability to think deeply and uniquely. We need thinkers that can leapfrog beyond rote channels of accepted thinking to create new approaches and solutions! (Think Steve Jobs, for example.)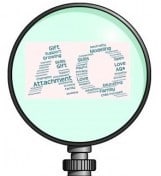 AQ Lens: This book offers a fun way to discuss "trigger," how conversations, events and actions can activate thoughts, memories, and behaviors. For children touched by trauma, this can be a way to explore a sensitive issue without actually discussing specific associations or memories. The discussion can focus on generalizations about triggers instead of specific ones. (Although, if a child wants to talk about specifics, follow their lead and talk about them. Be particularly sensitive to any overt or non-verbal cues to end the conversation.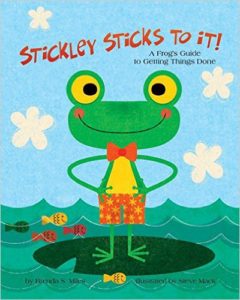 Stickley Sticks to It: A Frog's Guide to Getting Things Done by Brenda S. Miles and illustrated by Steve Mack. Hilarious illustrations depict a charming bow-tie wearing frog of infectious optimism. Like other frogs, Stickley's sticky feet allow him to hang on–often in the most unusual places.
A delightful two-page spread shows Stickley proudly dangling from the underside of a bowl of soup–much to the shock of a hungry lion and elephant. Another picture shows how being sticky has some challenges too, like when a soccer ball won't launch to other players.
Stickley learns to manage his stickiness and to be "sticky" in other non-physical ways that require a stick-to-it-attitude. He develops ways to nurture and use this kind of persistence. The story outlines the exact steps he has to take to be sticky in attitude and accomplishes this in a way that engages and entertains. This itemized strategy demonstrates that the process is simple yet not easy. It takes practice, patience and stick-to-it-iveness!
The book also includes a useful "Note to Parents, Caregivers, and Teachers." This helps parents to identify the specific steps to teach kids that, like Stickley, they too, can have sticky-ness and become masters of persistence. These include:
Make a plan and gather supplies
Take a break
Go back to work after a break
Stop and think about the problem in a different way
Make a new plan
Ask for help
Stickley Sticks to It: A Frog's Guide to Getting Things Done is a fun, useful book.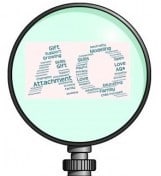 AQ Lens: The strategies outlined in this book can also serve purposes other than stick-to-it-iveness. For example, for kids who have difficult histories, some suggestions like taking a break or looking at it from another angle, and/or asking for help–are all excellent.
As crucial as taking a break is, it is equally important to go back and handle things and not be tempted to "stuff" it out of consciousness. Denial tends to create an environment where things can fester and cause more damage. This book can help kids develop both the skill and the mindset that encourages them to speak up, speak out, and hang on.
The Feelings Book by Todd Parr features his signature boldly colorful, zany artwork and effectively captures an array of emotions. Books like this help provide kids with a broad vocabulary for the multitude of feelings that people experience. This helps them convey, share, and deal with their emotions and is an essential part of emotional literacy.
This book concludes with a reminder to share feelings and not keep them bottled up inside, something which is important for to remember whether one is a child or an adult.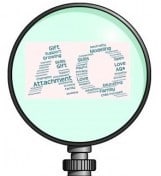 AQ Lens: Emotional literacy is a vital skill for all of us. It is especially important that adoptive families become well-practiced in exploring, sharing and talking about feelings, especially those connected to adoption. These emotions are complex and intense and enmeshed in the experience and feelings of other family members. This can make it difficult to discuss because one might fear upsetting other family members. Kids sometimes choose to protect others at the expense of their own emotional and mental health.
Adoptive families must encourage conversations about emotions and ensure that all feelings are valid. Specifically discuss how something that makes one family member happy can make another sad or angry. For example, parents can be overjoyed that they were able to adopt a child while the child may have a range of feelings about it. These feelings most certainly will include loss, grief and probably some anger as well. Accept that these feelings can coexist; they do not void each other.