We Are All Born Free: the Universal Declaration of Human Rights edited by Amnesty International illustrated by several award-winning and world-famous artist. It affirms the fundamental rights of all human beings in simplified a child-friendly version. The book builds on this foundation of commonality and depicts it with lavish diversity. Each artist brings their signature style and interpretation to these important words.
The text begins with the words: "We are all born free and equal." The accompanying illustration by John Burningham features children  bouncing for joy on a trampoline. This captures the exhilaration that freedom offers to each of us.
The next page says, "We all have the right to  life and to live in freedom and safety." Niki Daly chose "Freedom Park" as the inspiration for his illustration. Children of varied ethnicities and races parade through the park. They march passed a statue of Nelson Mandela, play music fly kites, speak from a soap box and thoroughly enjoy the blessing of freedom.
Page after page, each artist, inspired by one of Amnesty International's Thirty Universal Rights uses their talent to bring the concept to life in a way to which children can relate. Many of the ideas are complex. Some serious and sad. Each is important, e.g., religious freedom; equal protection under the law; freedom of independent thought; the rights to assemble, to speak out, to work, to rest and relax.
One of the final illustrations accompanies the twenty-ninth right: "We have a duty to other people, and we should protect their rights and freedoms."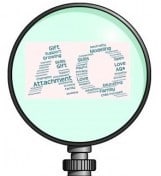 Adoption-attuned Lens: For adoptive families, I propose two additional rights. First, the right to know one's roots, to embrace all parts of oneself–both birth and adoptive, to have those roots respected and to be encouraged to discuss adoption freely. Second, adult adoptees should have access to their original birth certificates. Sealed files do not serve the adoptee but are relics of a past that sought to shame and isolate.
What Is #DiverseKidLit?
Diverse Children's Books is a book-sharing meme designed to promote the reading and writing of children's books that feature diverse characters. This community embraces all kinds of diversity including (and certainly not limited to) diverse, inclusive, multicultural, and global books for children of all backgrounds.
We encourage everyone who shares to support this blogging community by visiting and leaving comments for at least three others. Please also consider following the hosts on at least one of their social media outlets. Spread the word using #diversekidlit and/or adding our button to your site and your diverse posts.
We hope this community will grow into a great resource for parents, teachers, librarians, publishers, and authors! Our next linkup will be Saturday, January 21st and on the first and third Saturdays of every month.
Upcoming Theme
Our theme for the current month is Human Rights. Themes are a suggestion only; all diverse book posts are welcome. If you're interested, you can start planning now for our upcoming themes …
January 21st linkup: Human Rights. In honor of Dr. Martin Luther King Jr. Day, which is celebrated in the US in January, think about your favorite books to share with children about the importance and the history of human rights and/or civil rights.
February 4th and 18th linkups: Love. Let's spread our love of diverse books by sharing diverse books about love, families, and relationships.
Most Clicked Post from Last Time:
 5 Positive Picture Books for Ramadan by Katie at The Logonauts. This post shares five different books about the holiday of Ramadan, some that take place in Middle Eastern countries and others in America. All highly recommended!
#DiverseKidLit is Hosted by:
Katie @ The Logonauts     Blog / Twitter / Facebook / Pinterest
Carolina @ La Clase de Sra. DuFault      Blog / Twitter / Facebook / Google+
Gayle Swift, Author of ABC, Adoption & Me      Blog / Twitter / Facebook / Google+
Jane @ Rain City Librarian      Blog / Twitter / Instagram
Marjorie @ Mirrors Windows Doors      Blog / Twitter / Facebook / Pinterest
Mia @ Pragmatic Mom      Blog / Twitter / Facebook / Pinterest / Instagram
Myra @ Gathering Books      Blog / Twitter / Facebook
Want to be notified when the next #diversekidlit linkup goes live? Click here to join the mailing list. Interested in joining as a host or an occasional co-host? Contact katie at thelogonauts.com.
(Never participated in a linkup before? Please click here for a more detailed step-by-step.)
Get #DiverseKidLit Recommendations on Pinterest!
Our Pinterest board highlights a wide range of amazing posts and resources for Diverse Children's Books. Please consider following the board for even more great books!