Since November is National Adoption Month, I wanted to highlight a book that speaks about adoption through the adoptee's personal lens. Jack & Emma's Adoption Journey does just that. It is a short yet powerful book. Written by Pam Kroskie, an adult adoptee, the story focuses on the thoughts and feelings of Jack and Emma. The text on each page is accompanied by an author's note addressed to the adoptive parent. This side bar clarifies the moment/issue for the parent and shines light on Jack and Emma's action or thought being depicted on the page.
Although this book is brief, it touches on some important adoptee issues, e.g., identity questions, yearning to fit in, anxiety, fear of rejection, wondering about birth parents, ambivalent feelings about birthdays, self blame, anger  and longing to understand biological ancestry. All of these thoughts are common to adoptees. Mentioning them in the story, helps to normalize their thought processes and opens the door to important family conversations in which parents can listen, validate and support their child's feelings and concerns. Jack and Emma's Adoptee Journey would be an excellent addition to the family adoption library.
When parents share such conversations, they reassure their children that their love is unconditional and does not require kids to choose between their two families. It affirms that each is an integral and treasured part of the child, and by extension to the entire family.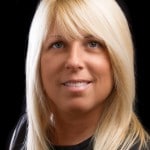 Pam Kroskie served as the past President of the American Adoption Congress, is a Congressional Angel in Adoption Award Winner, the current president of H.E.A.R. (Hoosiers for Equal Access to Records,) and for many years has raised her voice on behalf of adoptees. She hosts AAC Adoption News and Views on Blog Talk Radio.