June is the month of graduations and weddings. It conjures thoughts of celebrations, of beginnings, of setting a course for the future and, of pursuing dreams. This post will review three utterly charming picture books that are suitable for any age! They celebrate possibility, success and unconditional love. Enjoy!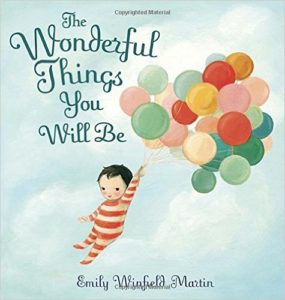 The Wonderful Things You Will Be, written and illustrated by Emily Winfield Martin delivers a message every one of us needs to hear: "I wonder what wonderful things you will be…and I'll love you, whoever you've grown up to be." Martin's delicate, multicultural illustrations convey an air of  fantasy and dreaminess that suits the inspirational thematic message well.
Regardless of age, we all benefit from regular infusions of this idea: that each of us is unique, has purpose and deserves love. I assert that both reader and listener will enjoy reading and rereading this book, time after time. With each reading they will experience a thrum of warmth. Five Stars!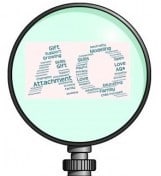 AQ* Lens This book is a wonderful stepping stone to conversations. It can both explore the child's dreams and discuss the historical patterns in the family–adoptive as well as biological. This affirms the child's fundamental right to bloom into the person potentiated by both nature and nurture. Such a conversation reassures children that they have "permission" to follow their North Star and relieves them of the notion that they must become their parents' fantasy child. This is an essential message which adoptive families must deliver convincingly and repeat over time.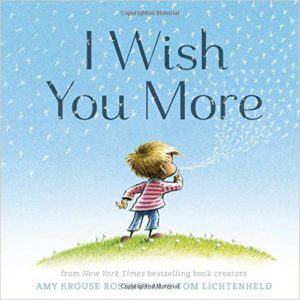 In  I Wish You More the partnership of Amy Krouse Rosenthal and Todd Lichtenheld has generated another gem. This talented duo shapes 120 words into a powerful message of hope, resilience and joy  worthy of all readers, child and or adult.
For example "I wish you more give than take… more we than me." This telegraphs such a timely message of tolerance, partnership, and, universal hope. The story concludes with an affirmation of acceptance and love: "You are everything I could wish for…"
Isn't that the reassurance that we all crave throughout our lives? Five Stars! One of the things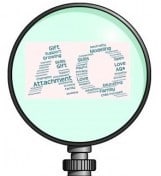 AQ* Lens  One of the things I like about this charming book is how it mentions challenges and obstacles. Adopted children have real life experience with loss and grief. Yet the overarching message which the narrator (parent) conveys is that it is possible to have "more ups than downs…more tippy-toes than deep." The message validates reality for our kids: they have had "downs" and they have struggled in "the deep."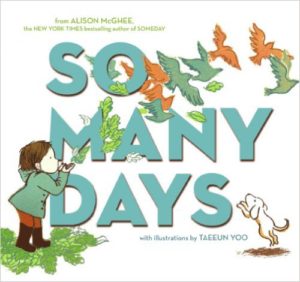 Allison McGhee collaborated on So Many Days with illustrator Taeen Yoo to create a lovely tale of encouragement, possibility, and affirmation. A refrain that repeats throughout text asks, "Who will you be and where will you go? And how will you know?"
This invitation to consider one's life dream is then followed by important advice, "Words will open your heart and kindness will open your soul."
Yoo's detailed illustrations embody these wise words. They depict the child's diminutive size in a way that suggests his bravery while confronting difficult odds instead succumbing to helplessness and fear. In one two-page spread we see the boy in his tiny rowboat as he navigates a storm-tossed sea and encounters a gigantic whale. His bravery vanquishes his fears!
Like the other titles reviewed in this post, So Many Days  concludes with an affirmation: "You are loved more than you know." Five Stars!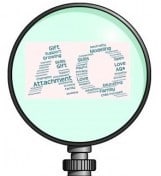 AQ* Lens In the illustrations mentioned above–the boy with the whale–the moment captures the feeling of immense odds and the boy's formidable ability to survive. This page can lead to an important discussion about the storm-tossed moments of the child's life–if they feel up to and open to that discussion. If that is too strong, the conversation can take a more removed tack and discuss how "some kids" face difficulties and how they survive them.